A Wine Blending Experience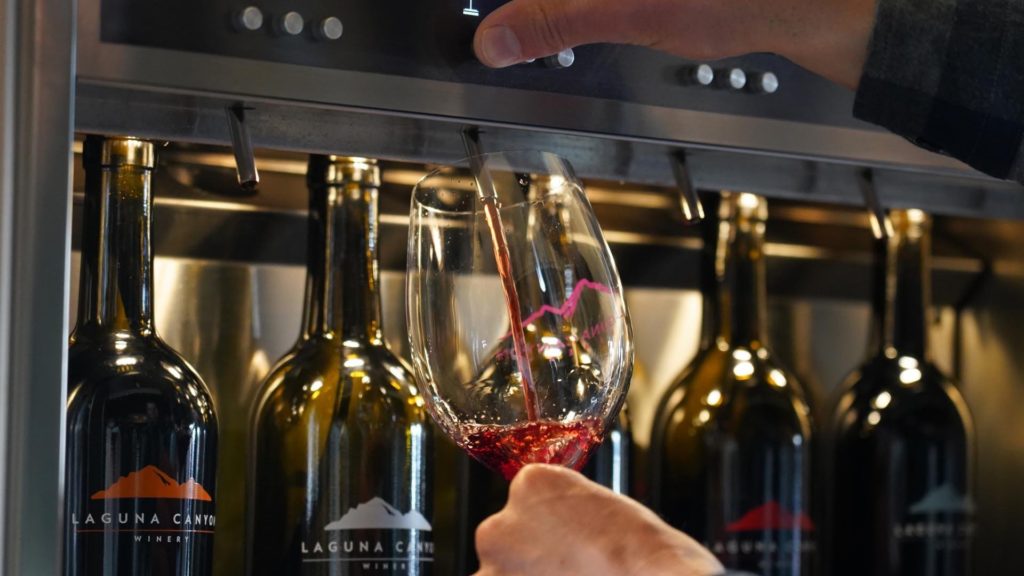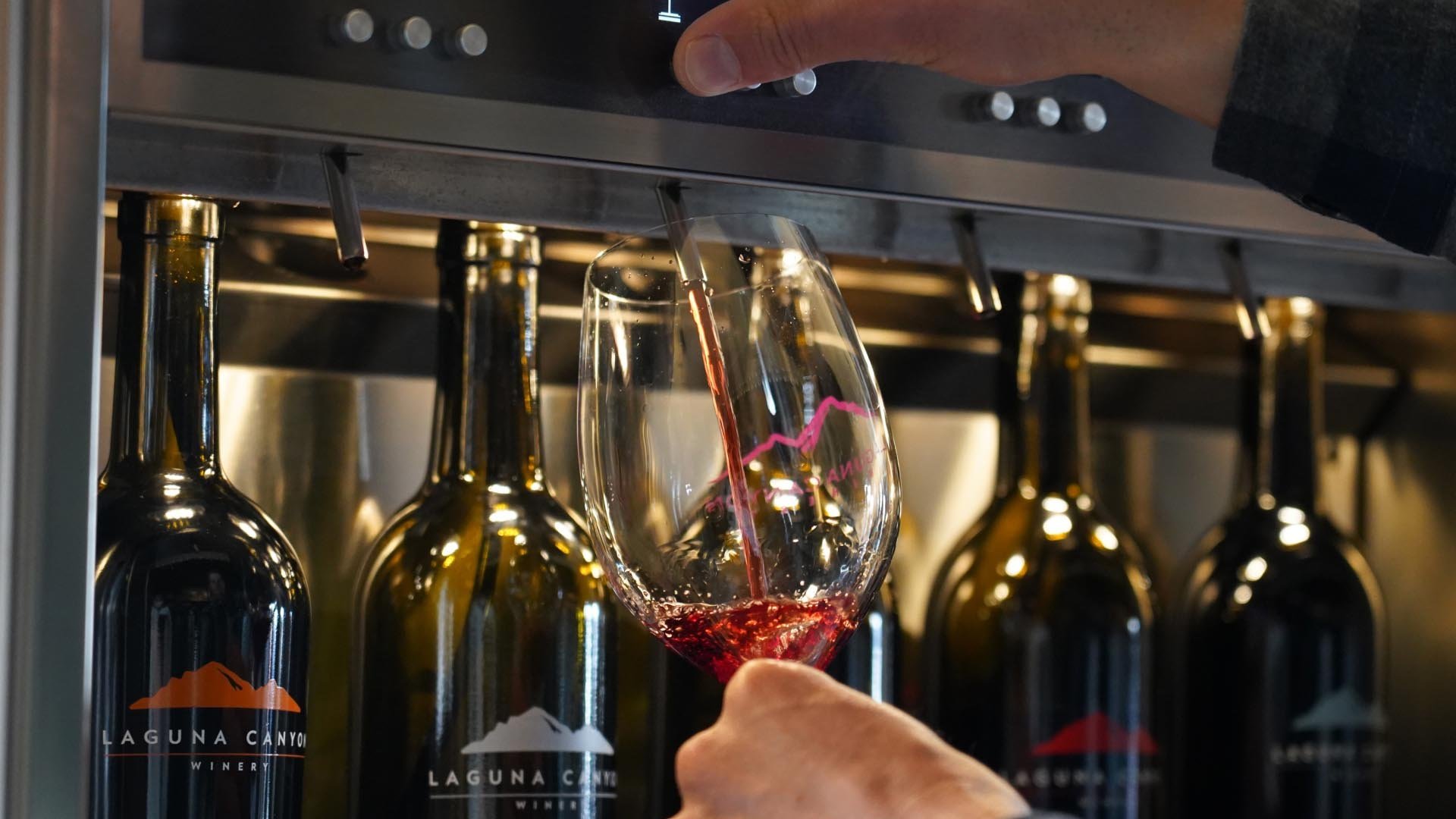 Have you ever wondered what it would be like to make your own wine? Wait no more! We will provide you with a wine experience like no other.
Our wine experts lead groups of 20 – 100 people through a one hour + blending session using measuring beakers and amazing Sonoma County and Paso Robles-based wines. Whether your event is a corporate off-site, wedding or other special occasion, we'll be there to provide you with a once in a lifetime memory.
We can also host your event at the Laguna Canyon Winery in Laguna Beach California. Whatever location best suits your needs, we are here to make your event special and lots of fun!
Groups 20 – 100 people: $75 per person. Smaller groups can be accommodated with a $1500 event
minimum. For events at the winery, please add a $250 venue fee + participants have an option to purchase the wines on site after the blending class ends.

contact JJ @ (949)-715-9463 or email jj@lagunacanyonwinery.com for more information.
Note: Off-site venues must have a valid license to buy and serve alcohol from the winery. Currently, off-site events are limited to Southern California and events outside of Orange County may involve travel expenses.
Most people aren't aware that most wines are blends and not 100% varietals. For example, very few Cabernet Sauvignons are made with 100% Cabernet grapes.
Crushing the grapes and making the wines requires an experienced winemaker but blending just the right percentages is also just as important.
During our blending events, we simulate the experience a winemaker might go through to produce the perfect wine. First, we taste the wines and make notes of each of their unique characteristics. Next, the fun begins! We create several different blends while experiencing the subtle difference each produces.
At the end of the event, participants get to experiment with the wines to make a blend that suits their unique palate. Groups can also make the event more fun by competing for the best blend!
While many wines are available, currently we are providing the varietals needed to blend a Super Tuscan
or French Rhone wine.
Contact Jeff at (949) 354-0200 or jeff@lagunacanyonwinery.com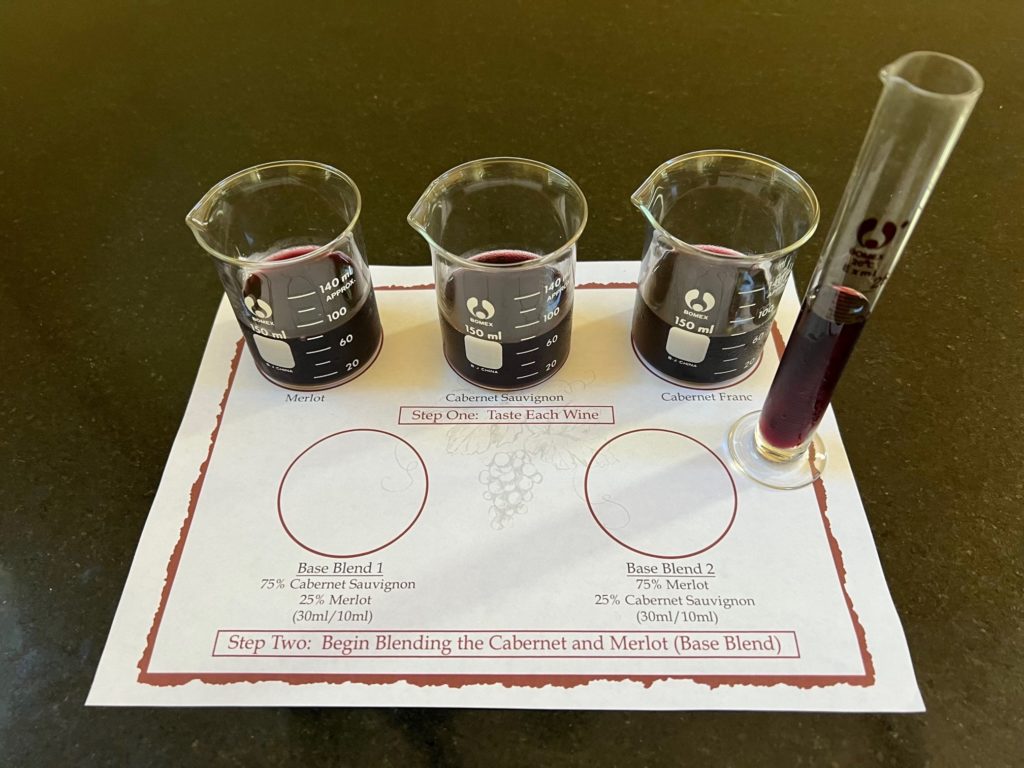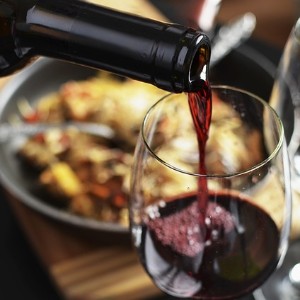 Laguna Canyon Winery offers amazing culinary adventures for your next private event. Their five-star chefs incorporate infusion techniques and carefully pair the finest ingredients to offer the best dining experience possible. Situated in a Tasting Room with wine barrels, a wine press and bottling equipment, this amazing space can be configured for any need. Whether it's a team building, corporate event or birthday party, guests are sure to enjoy a memorable epicurean experience.
For more details, email info@lagunacanyonwinery.com